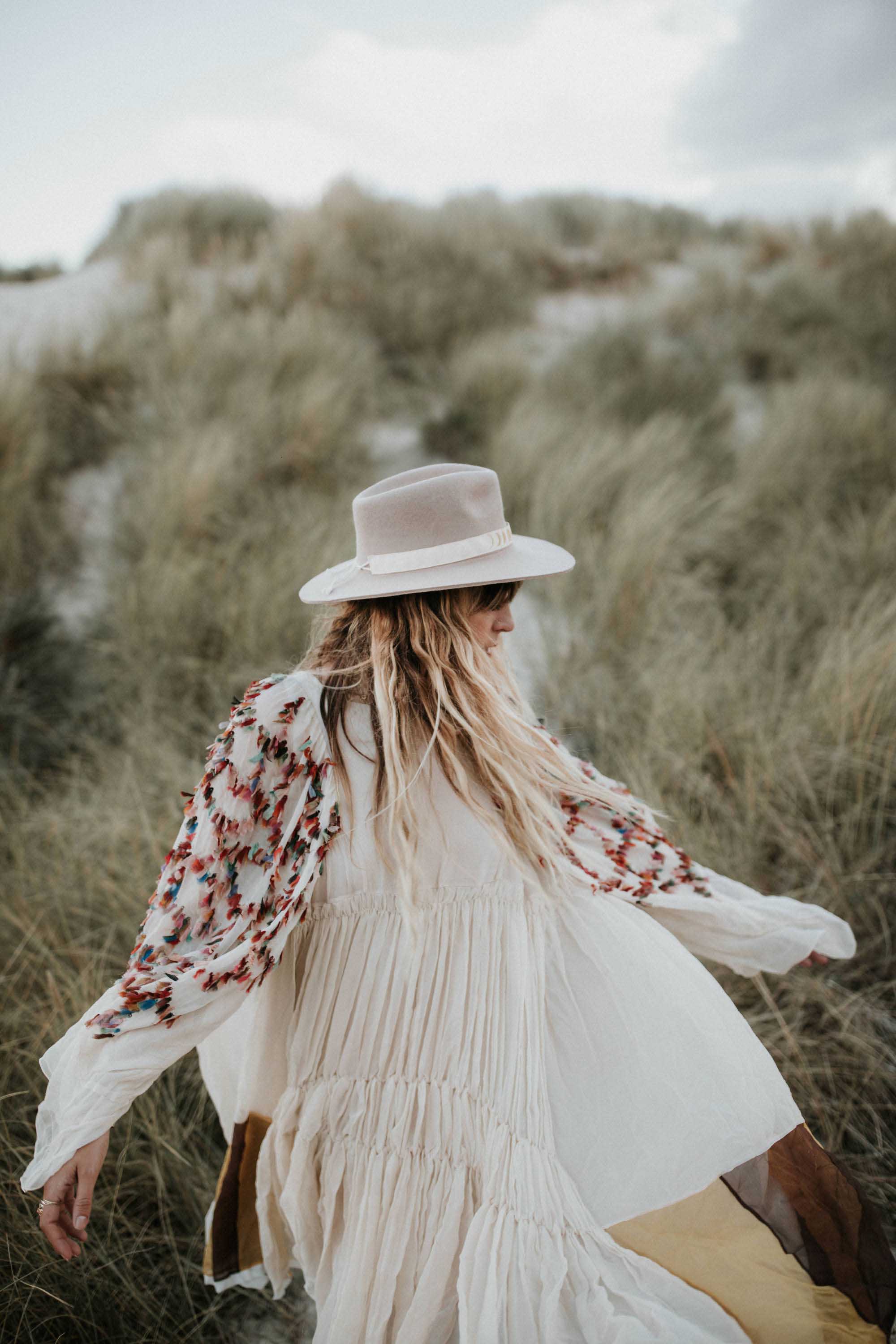 FRINGE&FRANGE
Marion, 29. Born and raised in the south of France, I live near the Ocean near Hossegor and I have California in my heart. Mama of a sweet little girl named Romy Ella and a baby boy named James Austin. Married to an handsome tattooed man. Human of a wolf (Maui the Shiba Inu). I'm writing lifestyle books and I design fedoras (go check my eshop!) I'm in love with ankle boots, hats & denim shorts. World explorer. Home is where the palm trees are.
Who is Marion Gruber ?
I'm Marion, 29 years old mama to Romy Ella and James Austin and living near the beaches of Hossegor. Originally I'm from Catalonia, born and raised in Perpignan. I moved here, in our dream home, with my Parisian boyfriend (now husband), after 10 years in Paris! I studied at ISCOM in Paris for my Masters in Communication, and I graduated with an MBA in International Fashion Marketing. I've worked as a Junior Publisher Executive for the International Editions of ELLE Magazine and then as a marketing & digital manager of the ready-to-wear group Bestseller in France. Before that, I worked for Jean-Charles de Castelbajac, Jalouse magazine and for ELLE.fr & Be.com. I am now full-time on FRINGE&FRANGE as I just created my company to develop my hat brand.
Marion, 29 ans, maman de Romy Ella et James Austin et mariée à Guillaume, et je vis près des plages d'Hossegor dans le sud des Landes. Petite catalane d'origine, enlevée de sa ville natale Perpignan par un amoureux parisien (qui est désormais mon mari !), après 10 ans dans la capitale nous nous sommes envolés faire notre nid dans le Sud Ouest où nous avons trouvés la maison de nos rêves. J'ai étudié à l'ISCOM Paris jusqu'à mon Master 1 en Communication et je suis également diplômée d'un MBA en Marketing International de la Mode. Après avoir été Junior Publisher Executive pour les éditions internationales du magazine ELLE puis ELLE Décoration, j'étais en charge du marketing & du digital des marques du groupe de prêt-à-porter international Bestseller (Vero Moda, Only, Vila, …) pour la France. J'ai travaillé avant cela chez Jean-Charles de Castelbajac, pour le magazine Jalouse et à la rédaction du ELLE.fr & Be.com. J'ai créé ma société durant l'été 2016, afin de me mettre à plein temps sur FRINGE&FRANGE  et lancer ma marque de chapeaux !
How started FRINGE&FRANGE?
As for my blog, I decided to start it in June 2011, after my friends and family eventually persuaded me. Before that, I already did some DIY fashion for myself and shared my trips with my family… and I thought that with my own little space online I could share my ideas and inspiration with more people! Honestly, I thought that it was too late for all that. Blogs have been everywhere since 2007, so to start one in 2011 seemed a bit strange. But I love this space, I've never really known anything like it! It's so positive, and lets me meet new people. I love telling my stories to all of you too! So my blog lets me talk about what I love: fashion, of course, but not just that. I take you all over the world with me, and share my new favourite things. My blog isn't designed to teach lessons, just the opposite! Here, the idea is that each of you can create fashion, just how you like it.
Concernant le blog, j'ai décidé de l'ouvrir en Juin 2011, après avoir été longuement encouragée par mes proches. Avant ça, je faisais déjà des DIY pour moi-même, je partageais mes photos de vacances pour ma famille sur Tumblr… et je me suis dit qu'avoir mon espace à moi serait l'occasion de partager mes inspirations et idées avec plus de monde. Je n'ai jamais autant vibré que via ce petit espace. C'est un concentré de positif, via lequel je fais de très belles rencontres et m'éclate à vous raconter mes histoires. Je profite donc de mon blog pour parler de ce que j'aime : de mode, surtout, mais pas que. Je vous amène en voyage avec moi, et je partage mes coups de cœur du moment. Ce blog n'a pas pour motivation d'être donneur de leçon, bien au contraire. Ici l'idée, c'est que chacune peut créer sa mode, comme elle l'aime.
Why FRINGE&FRANGE?
The name came to me quite easily. I like the play of Fringe, which obviously I have! (bangs, for any Americans out there) and Frange which is the French word for it! In French the two words are actually pronounced the same, and Fringes is also slang for clothes As well as all that, I have a lot of clothes with a native American influence, so a lot of fringing (franges in French) there too!
Le nom FRINGE&FRANGE m'est venu assez naturellement. Fringe et frange, c'est les deux noms que l'on donne aux franges (vêtements) et à la frange (cheveux) de l'autre côté de l'atlantique. J'ai une frange, c'est obvious, et pour les fringes, je suis très inspirée par la culture amérindienne, du coup les franges reviennent très souvent dans mes tenues.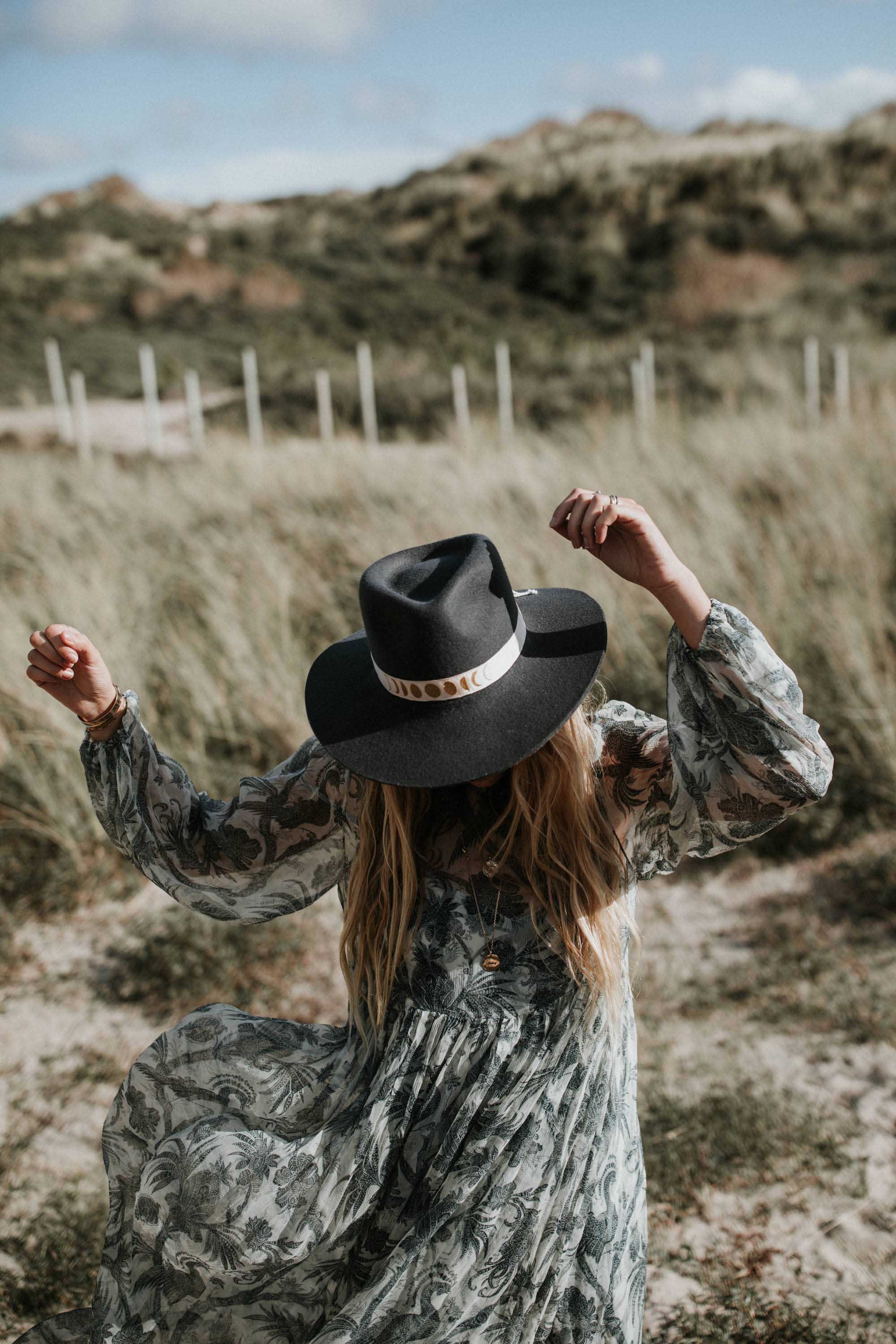 10 QUESTIONS TO MARION GRUBER :
What's your style ? Let's say Cali-folk !
Where would you rather be ? L.A anytime.
What are your favorite kinds of music & bands ? Alternative rock & folk, and Mumford & Sons, Lydia, The Head and The Heart, Taylor Swift, Jimmy Eat World, Something Corporate…
What are your favorite songs ? The Girl – City & Colour / Iris – The Goo Goo Dolls.
What's the best gig you ever saw ? Foo Fighters at Rock En Seine.
Who's your favorite designer ? Isabel Marant.
What's your favorite item ? My Chloé bag – gift from all my friends for my 25th birthday.
What tv shows are you watching ? Huge Netflix fan, I'm a fan forever of  Grey's Anatomy, The Walking Dead, Scandal, The Affair, The Vampire Diaries, etc.
How did you met Guillaume ? More than 10 years ago on MySpace

What's Maui race ? She's a Shiba Inu !
Ask me anything