My best wishes for 2019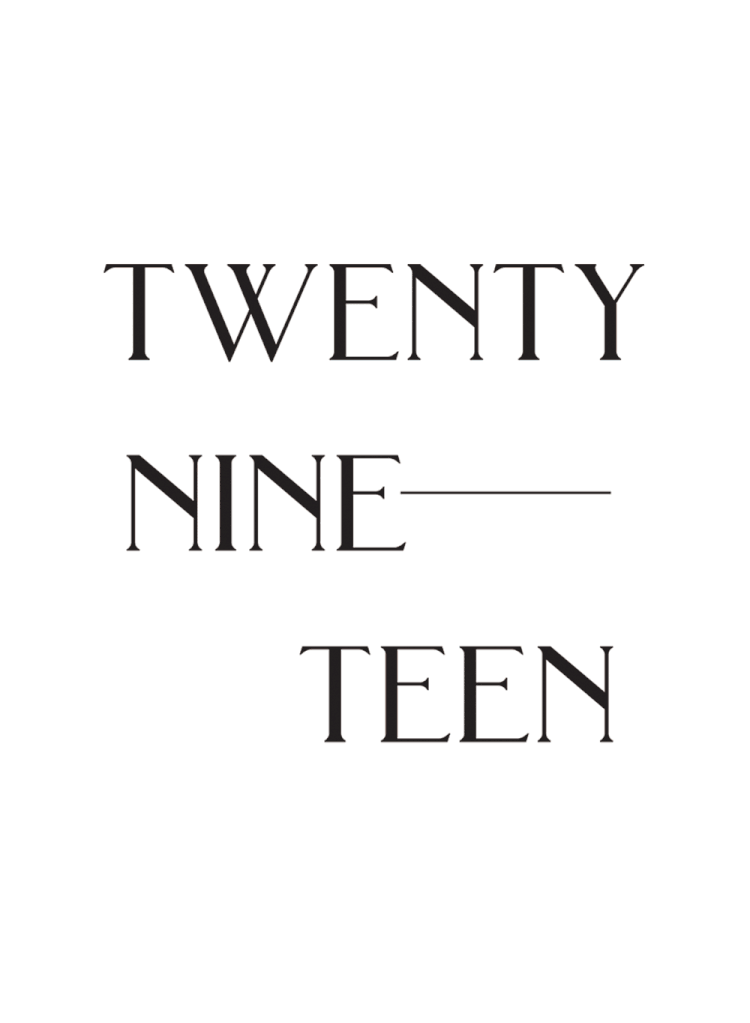 Animation designed by the talented Jasmine Dowling
Comment est-ce possible que 2018 se soit écoulée si vite ? Quand je fais une rétrospective de tout ce que nous avons fait cette année, je réalise que pourtant nous n'avons pas manqué d'aventures, de moments riches en amour, en joie… Et pourtant, l'année est bel et bien passée en coup de vent. C'est peut-être ce qu'il se passe, quand on est heureux.
On a vécu cette première année complète en tant que parents, des 4 au 16 mois de Romy. On l'a vu grandir jour après jour, se pinçant à chaque fois pour réaliser qu'elle était vraiment avec nous. On l'a vu ramper, marcher à 4 pattes, se lever, marcher, puis terminer l'année en courant. On l'a amené partout avec nous, en voyage autour du monde. Trois fois aux USA, 1 fois sous les cocotiers mauriciens. Et puis on l'a vue se transformer, passer d'un visage poupon à celui d'une petite fille, bien qu'encore petite, avec un caractère tellement solaire.
Nous, on a grandit également, bien évidemment. On a pris des décisions qui se réaliserons cette année, on a travaillé sur nos projets personnels, et on a profité comme jamais d'être une famille, laissant cette année encore nos tracas de 2016 lié à tout ça, bien derrière nous.
Côté travail, 2018 a été l'année où j'ai appris à jongler. Jongler entre une vie de maman à plein temps qui à envie d'en profiter à fond et celui d'entrepreneur, sans patron, qui doit du coup gérer son temps pour gagner de l'argent pour faire vivre sa famille. Jongler entre créativité et responsabilités. Je ne sais pas si je serais plus efficace en 2019 pour tout vous avouer… mais je pense qu'il n'y a pas d'idéal, et que tant que je m'en sors, peu importe la façon dont je procède.
Je ne peux que vous souhaiter le meilleur pour cette année. Je sens qu'elle va être, une fois de plus, magique : profitez de chaque instant sans culpabiliser, soyez heureux, permettez vous de l'être, ne réfléchissez pas trop et écoutez votre coeur, prenez soin de vous et de ceux que vous aimez, faites le grand saut, savourez votre chance quand elle se présente et aimez autant que vous le pouvez. 
J'ai hâte de voir ce que cette nouvelle année nous réserve, mais n'attendez pas non plus que les choses vous tombent dessus : prenez les rennes, et soyez fiers de vous ! 
How is it even possible that 2018 flew by so fast ? I know for facts that my year was full of goodness and adventures… maybe it's what's happening, when you're truly happy…
We spent this whole year as parents, from Romy's 4 to 16 months. We saw her accomplished milestones, and transforms from this tiny baby to this beautiful little girl. My baby has grown so fast… and I love everything about her : she has the most beautiful smile, and a radiant personality that can warm the heart of anybody. From her crawling to stand to walk to end the year running, we took her everywhere with us : three times in the USA, one time under the Mauritian palm trees. We don't know for sure yet what will be our next destination, but travelling with Romy was the best thing.
Guillaume & I grew up as parents too. And as a couple ! We worked on our personal goals, and make it real this year. We enjoyed every minutes of being mama & papa, and pinched ourselves everyday to be sure all of that were true. We put our 2016 struggles to have a family behind us, and thank the life everyday for what we now have.
As for work, I guess it's still a little messy ! Being a mom full time plus an entrepreneur… But I'm okay with it. I have a lot idea for my work projects but not enough time nor energy. Or hands. And I want to be there for Romy as much as I can… I cannot do it all as much as I should / want right now, so I chose to try to be my best and it's fine. I'm not sure 2019 will be better on this point ahah, but as long as I'm doing well enough to make a living as an entrepreneur, I think it's already good enough !
I truly wish you the best for the months to come, I'm sure it's gonna be magical. I can feel it !
Enjoy every and each moment, be happy, allow you to be happy, don't think too much, take big swings, take good care of yourself and of the one you love,  love as much as you can, take the reins and be proud of what you are and do !
Bonne année à tous !
Happy new year my friends !
Marion