Home Is Where The Palm Trees Are – Book
20,00€
HOME IS WHERE THE PALM TREES ARE: Los Angeles, version livre !
Beau livre au format 16,5 x 24 cm.
132 pages.
Livraison en lettre prioritaire sous 2 à 3 jours.
La version digitale vous est offerte pour tout achat de la version imprimée du livre.
---
HOME IS WHERE THE PALM TREES ARE: Los Angeles, the book version!
Printed book, size: 16,5 x 24 cm.
132 pages
The book will be send in the next two weeks.
You will receive the eBook version with your purchase of the printed one.
Rupture de stock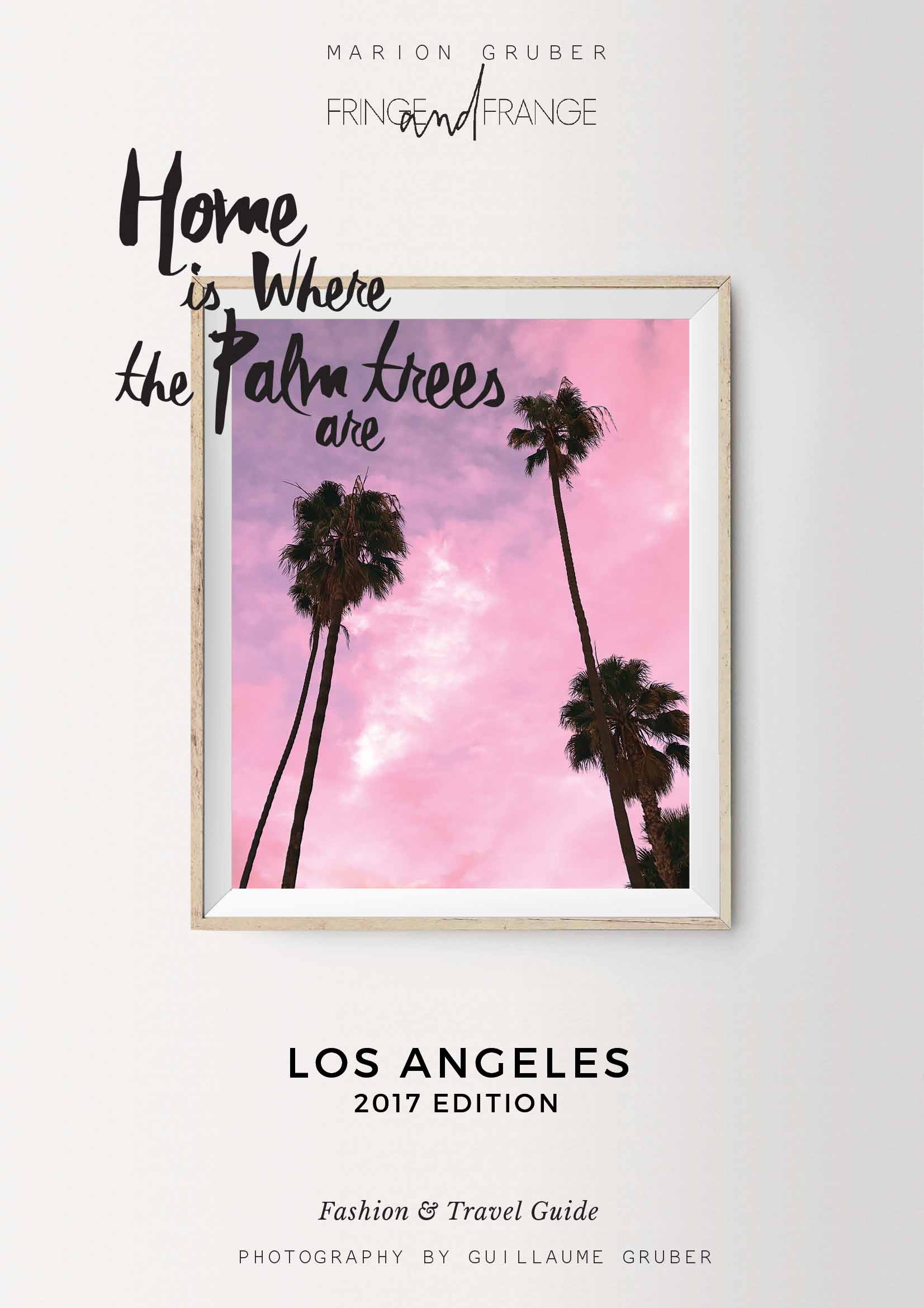 HOME IS WHERE THE PALM TREES ARE, telle est ma devise.
Peu importe l'endroit du monde où je me trouve, si les palmiers sont là, je me sens comme à la maison.
Âme voyageuse, j'ai décidé de publier des guides pratiques pour voyager à ma façon. Sous forme d'eBooks, vous pourrez les emporter partout avec vous, sur votre smartphone ou votre tablette.
Les meilleures adresses où faire son shopping, les plus jolies vues, les spots pour profiter de l'ambiance locale, mes playlists musicales, les souvenirs à ramener, ou encore que prendre dans sa valise… vous saurez tout sur mes tips fashion & lifestyle dans mes destinations favorites.
Ma première édition, sortie en 2016 et mise à jour en 2017 est consacrée à ma ville de cœur : LOS ANGELES.
Bon voyage !
---
Wild spirit, I'm working on a fashion & travel guide serie, HOME IS WHERE THE PALM TREES ARE, to share my way of travelling.
You will be able to keep my eBook in your pocket on your smartphone, wherever you go.
My idea is to give you all my fashion tips, yummy food addresses, roadtrip playlists & best trip memories in all my favorite destinations.
Here is my first city guide about: LOS ANGELES, in its updated 2017 version. Enjoy the ride!
Informations complémentaires