Back to Catalunya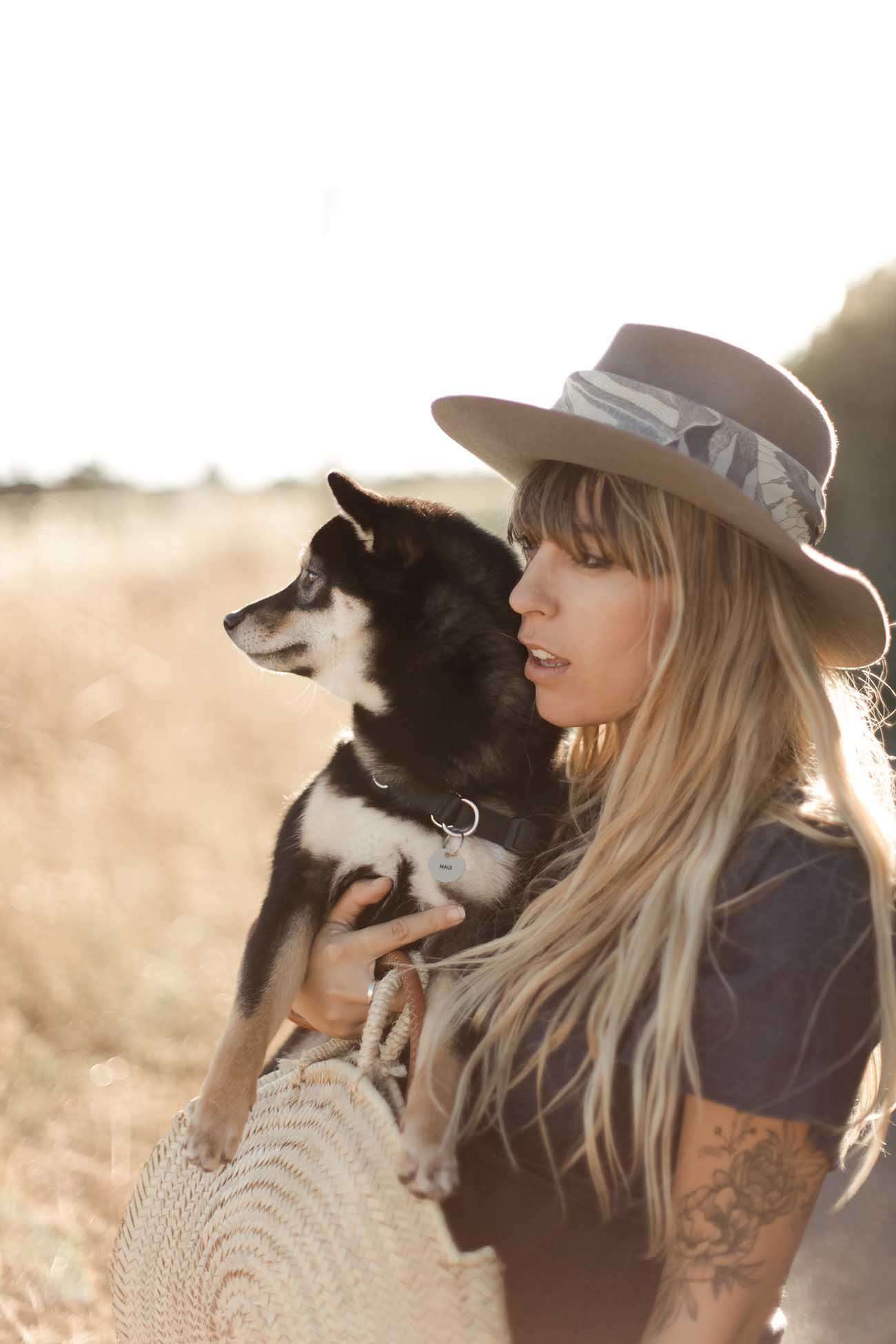 Nous voilà de retour au Pays, afin de savourer nos quelques jours de vacances au bord de la mer, sous le soleil catalan. Cet été, vous l'aurez compris, pas de grand voyage au programme.
A l'approche de la venue au monde de notre petite fille, je dois rester à Paris, près de notre maternité. Alors on s'accorde quelques jours au calme, les pieds dans
l'eau, avant de rentrer tout préparer pour accueillir notre bébé. Elle arrive dans si peu de temps, c'est incroyable. On commence à réaliser qu'on sera bientôt parents, non plus dans quelques mois désormais mais dans quelques semaines ! On a tellement hâte…
En attendant donc, une grosse semaine de farniente chez mes parents ! J'ai emporté avec moi tous mes plus confortables kaftans, dont ce joli modèle maternité de la marque Storq, que je pourrais continuer de porter après ma grossesse. Il est tellement doux, c'est un bonheur !
Here we are, back home in the South of France for a few days by the sea before coming back nesting at home. This summer, we won't be travelling far away as we have to get ready for our baby to come in a few weeks. We're at my parents for a long week of farniente and sunbathing, then we'll have to prepare everything for the arrival of our daughter. We are realizing that we'll be parents in a few weeks now… and ohmygod that is getting real ! We're both so excited ! Until then, it's holiday time, with all my most comfortable kaftans in my suitcase, like this one from Storq, a maternity brand that I'll certainly continue to wear after my pregnancy since it's so pretty !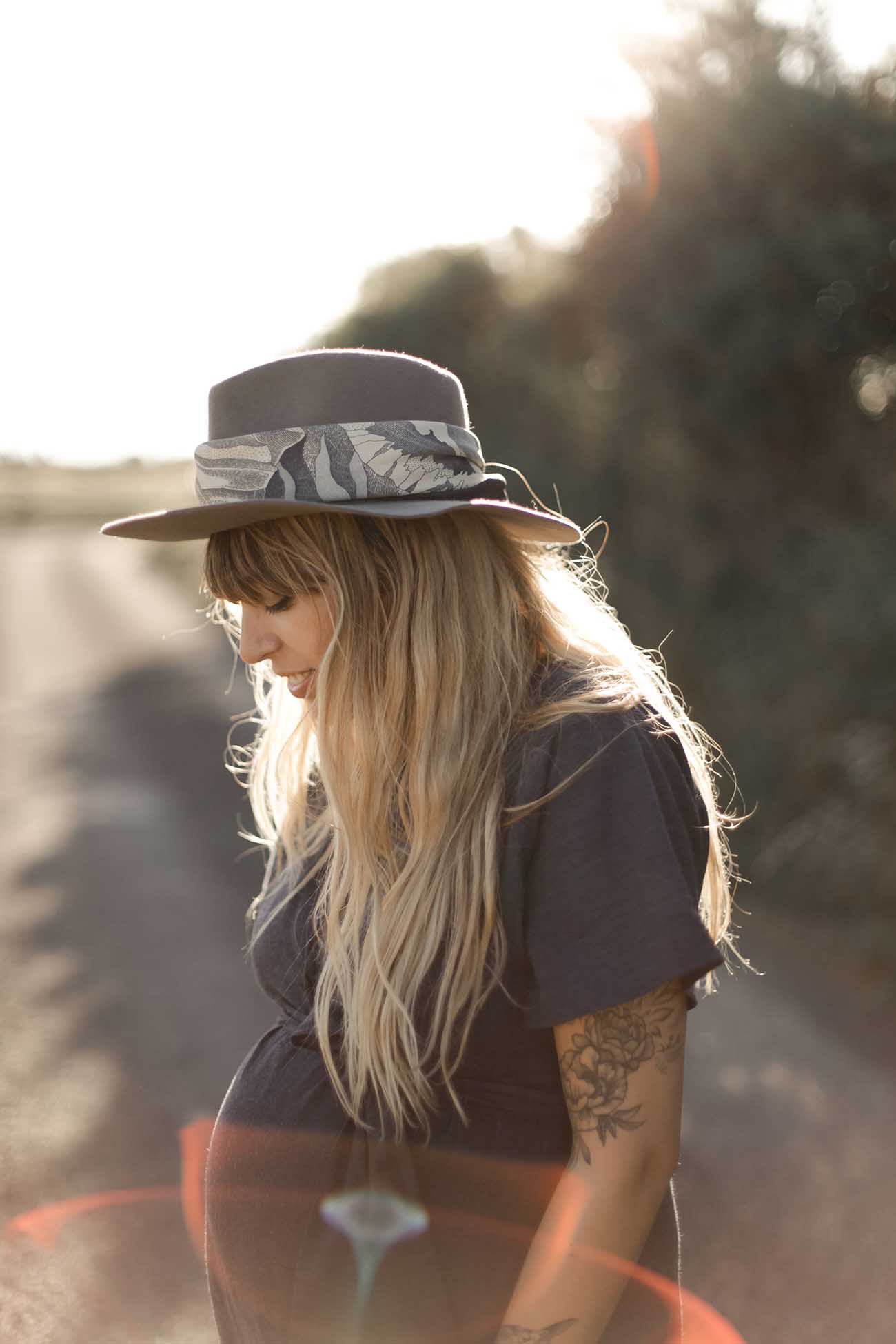 SHOP THE LOOK
Dress – Storq / Hat – FRINGE&FRANGE (coming soon) / Scarf – Hermès / Shoes – Hermès / Bag – Brococo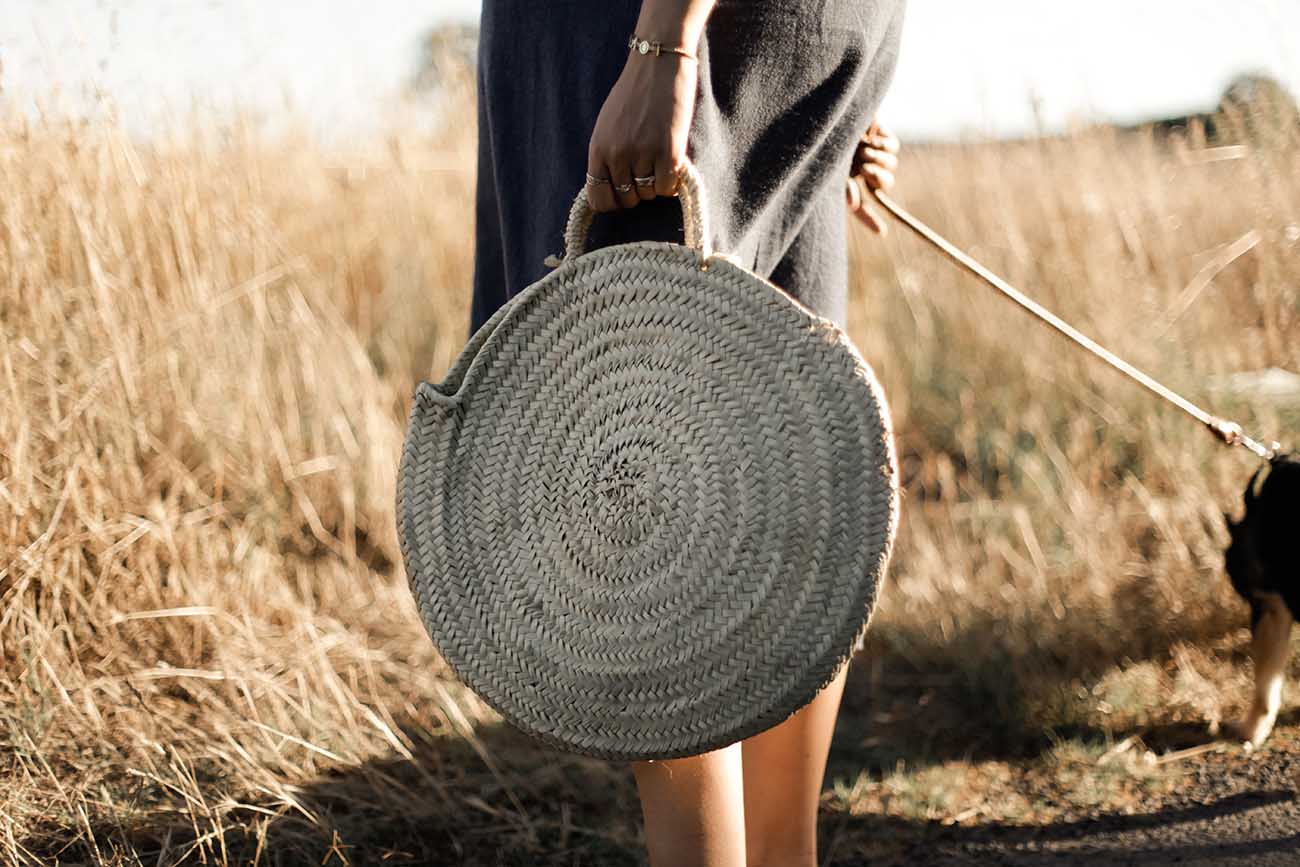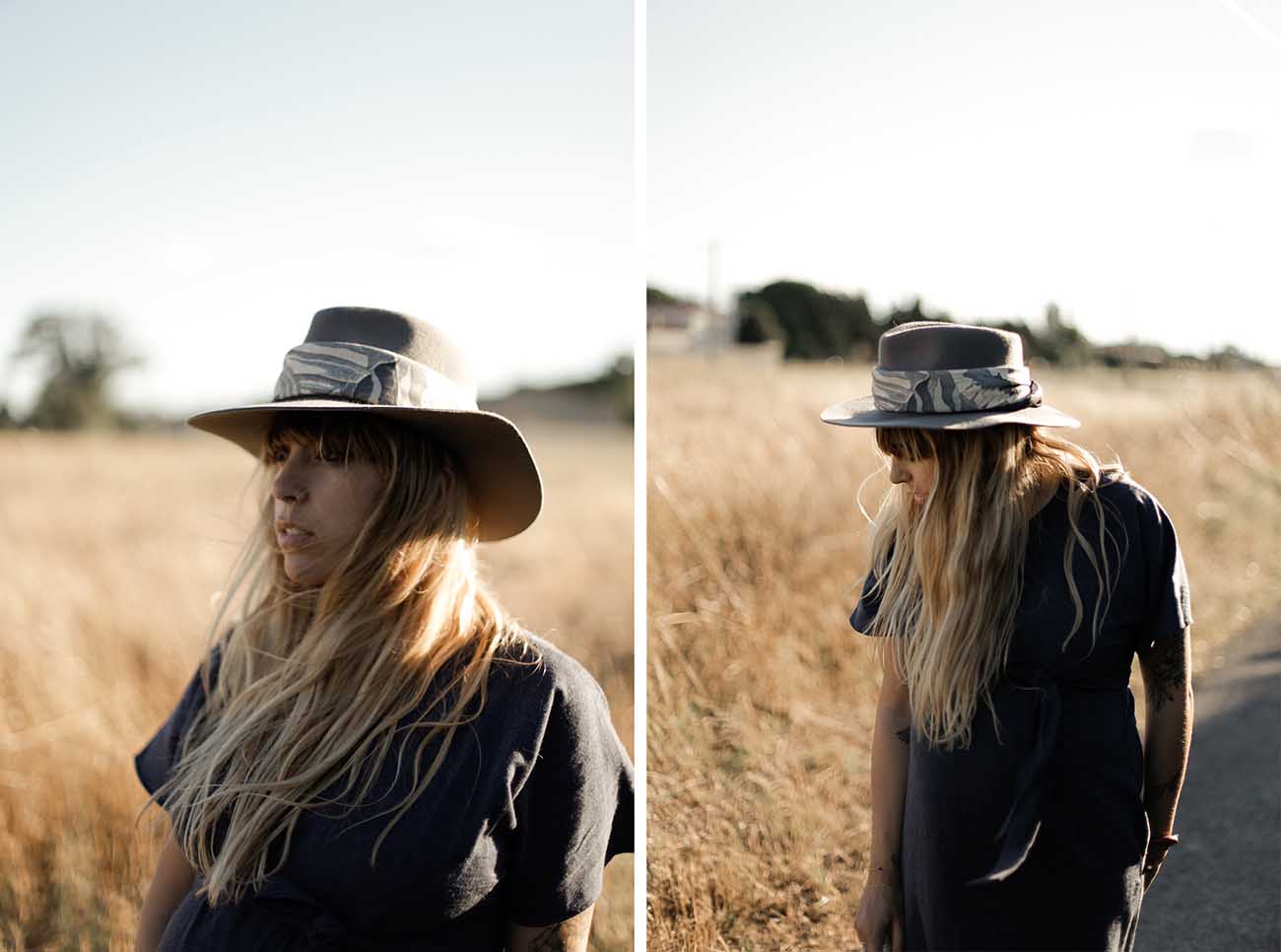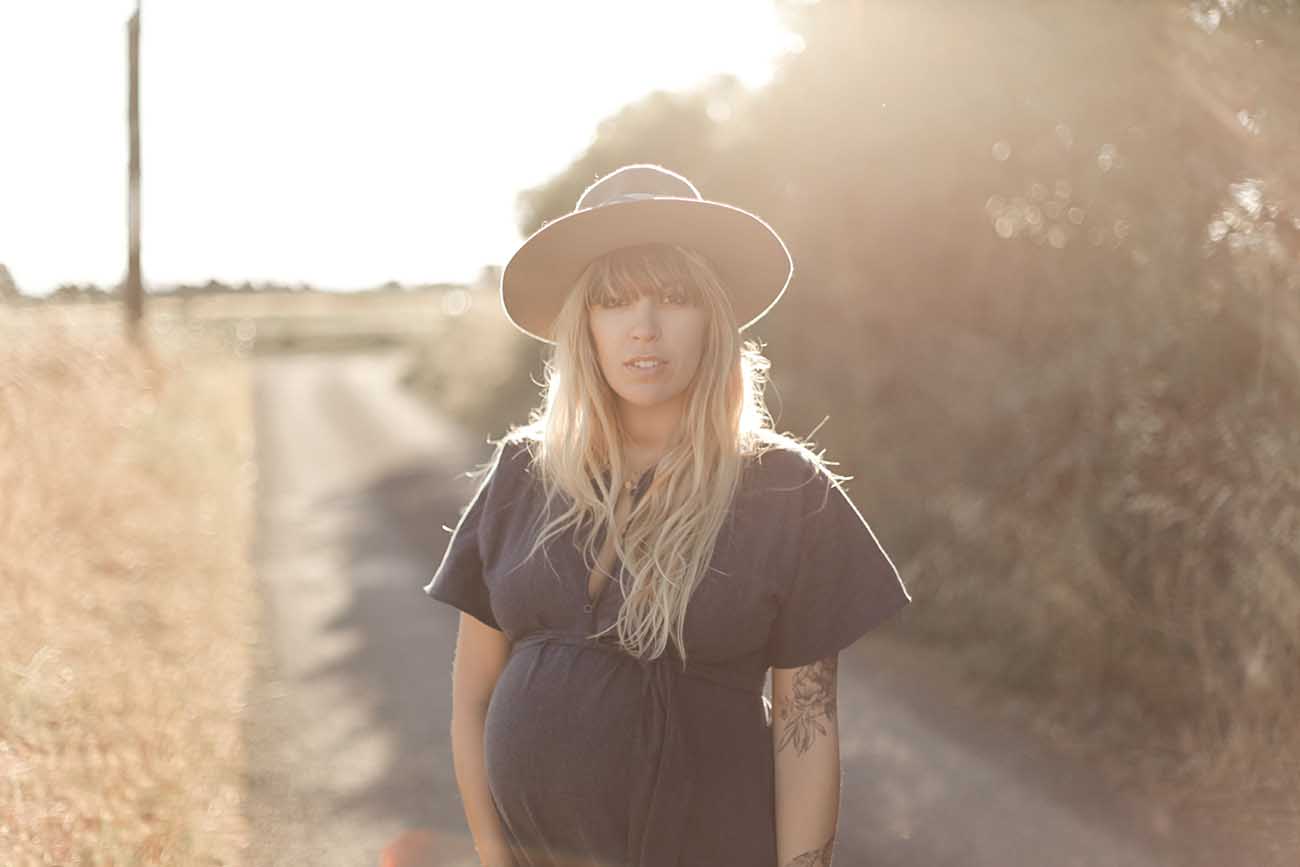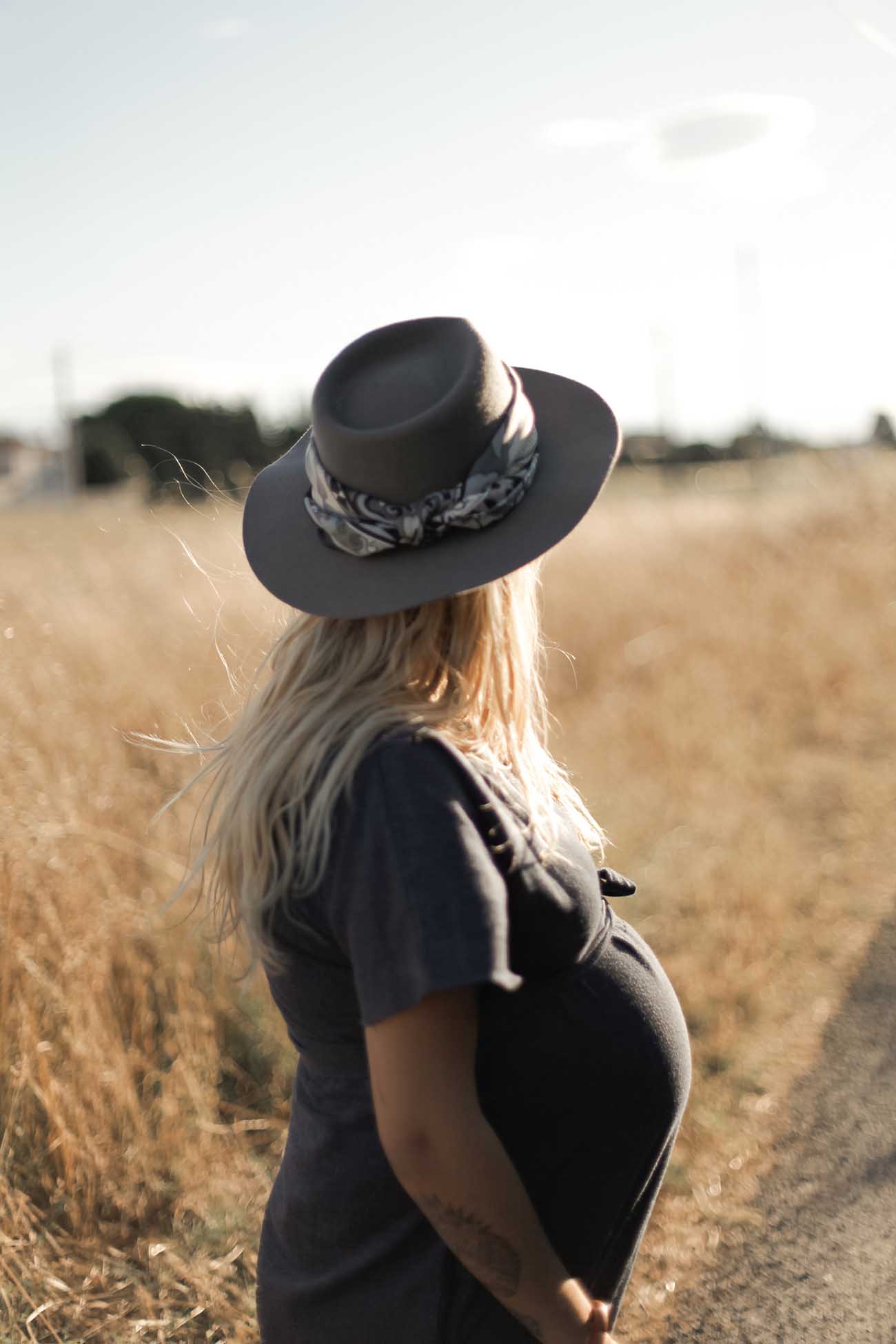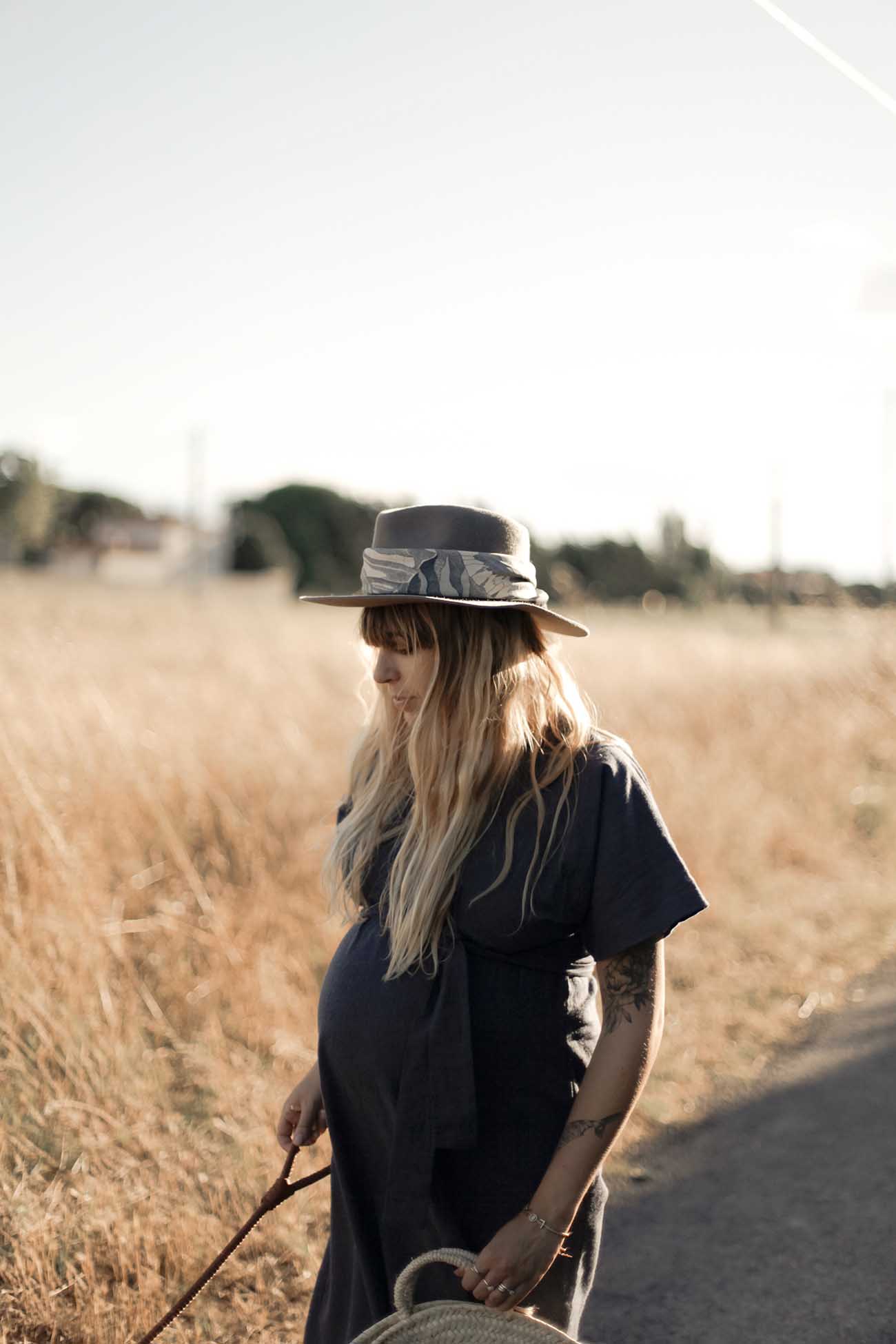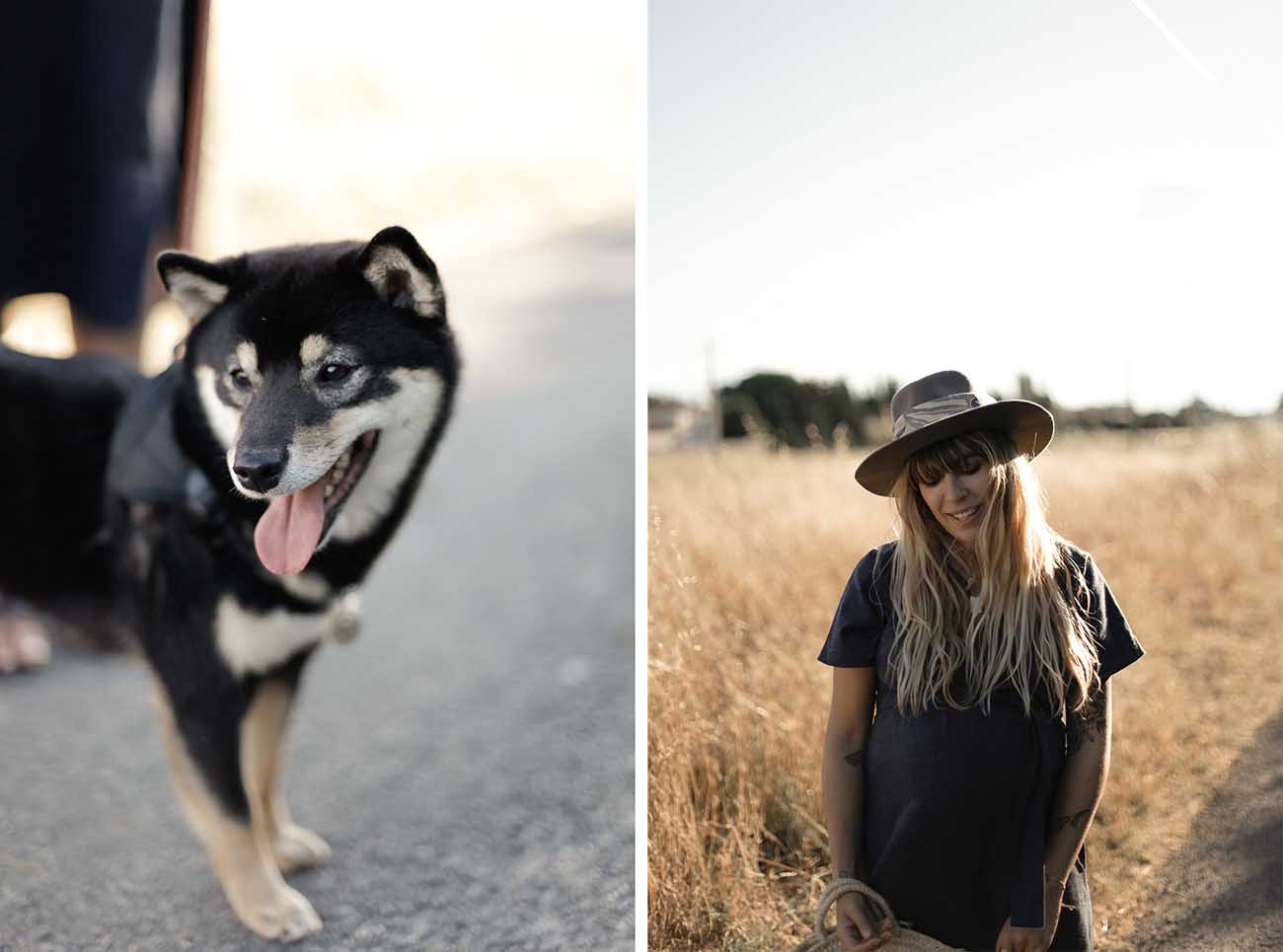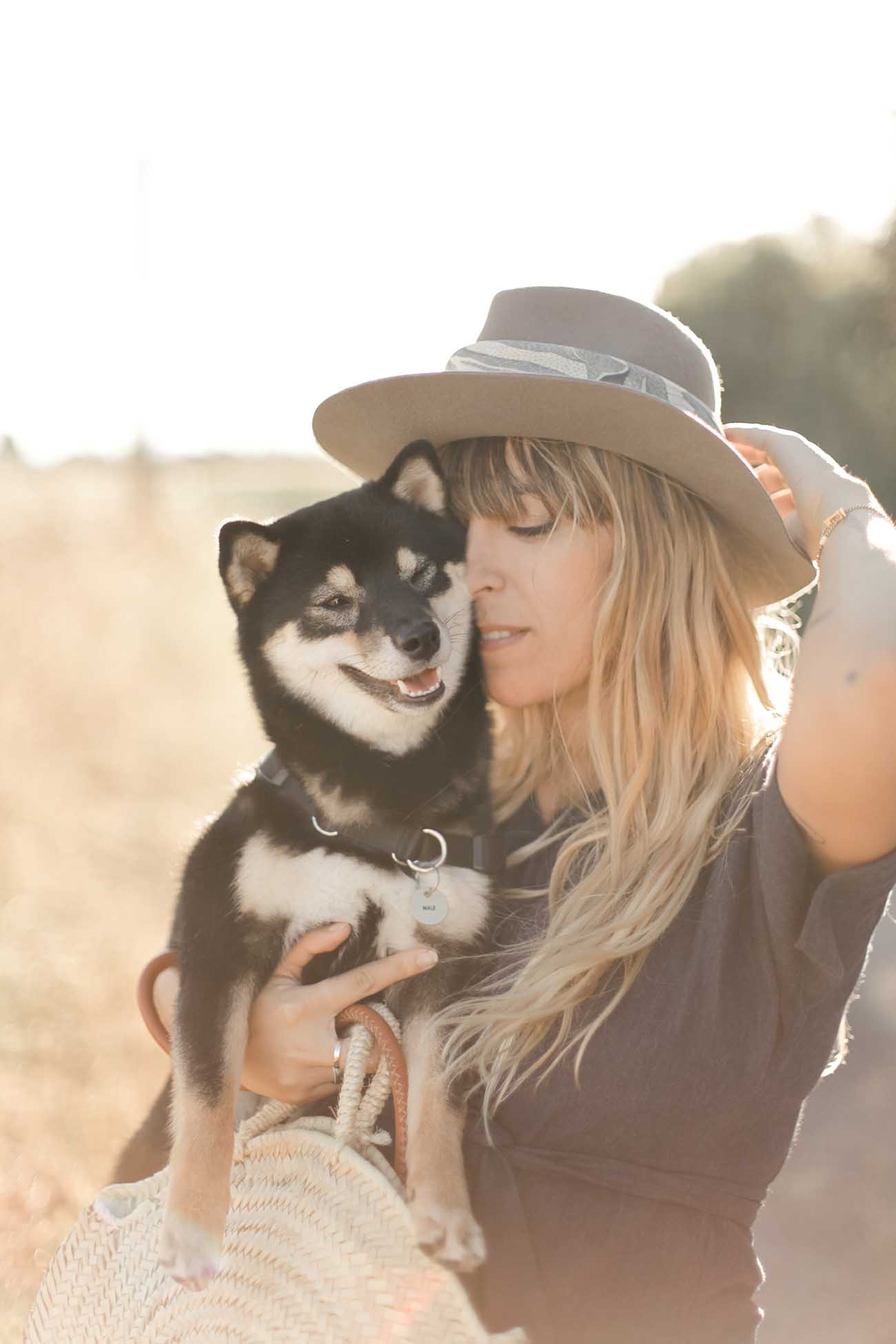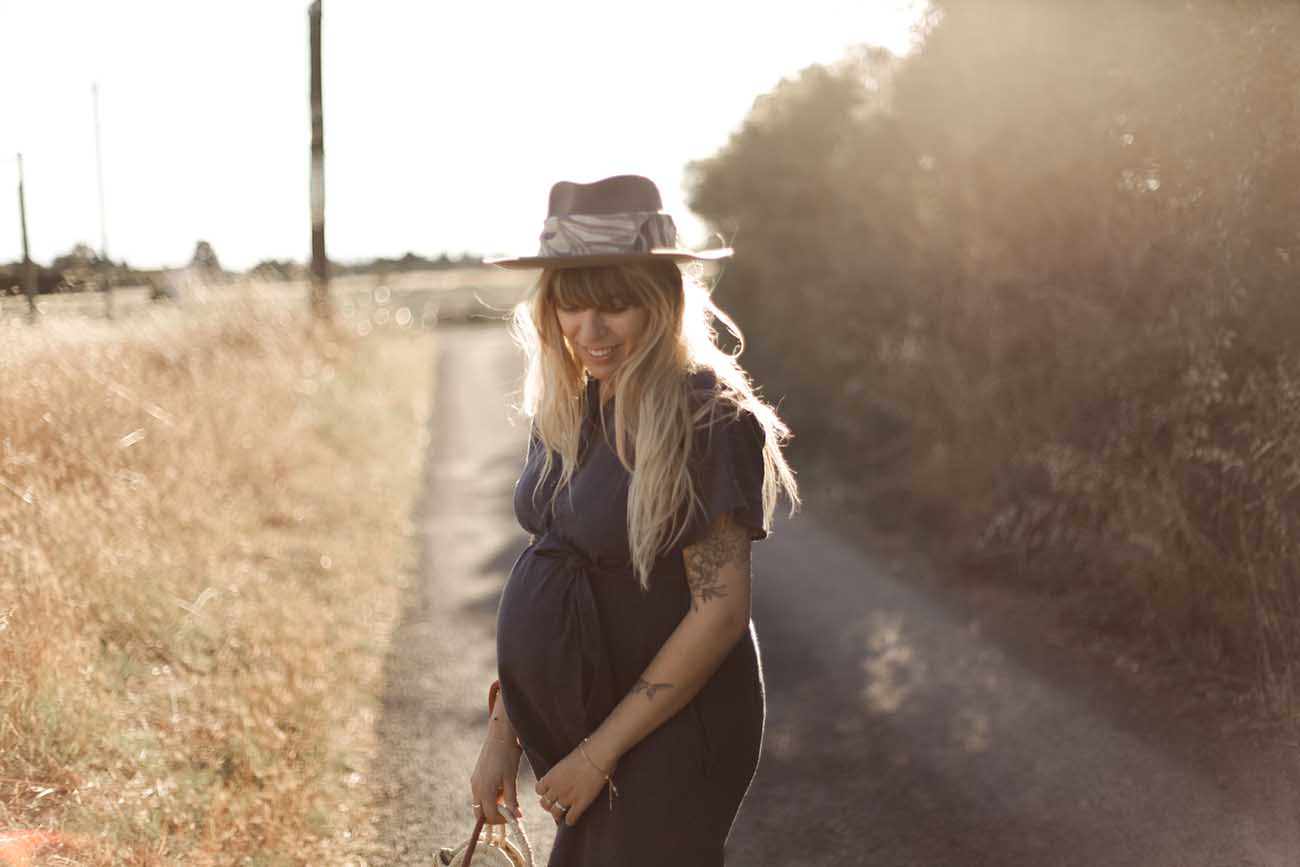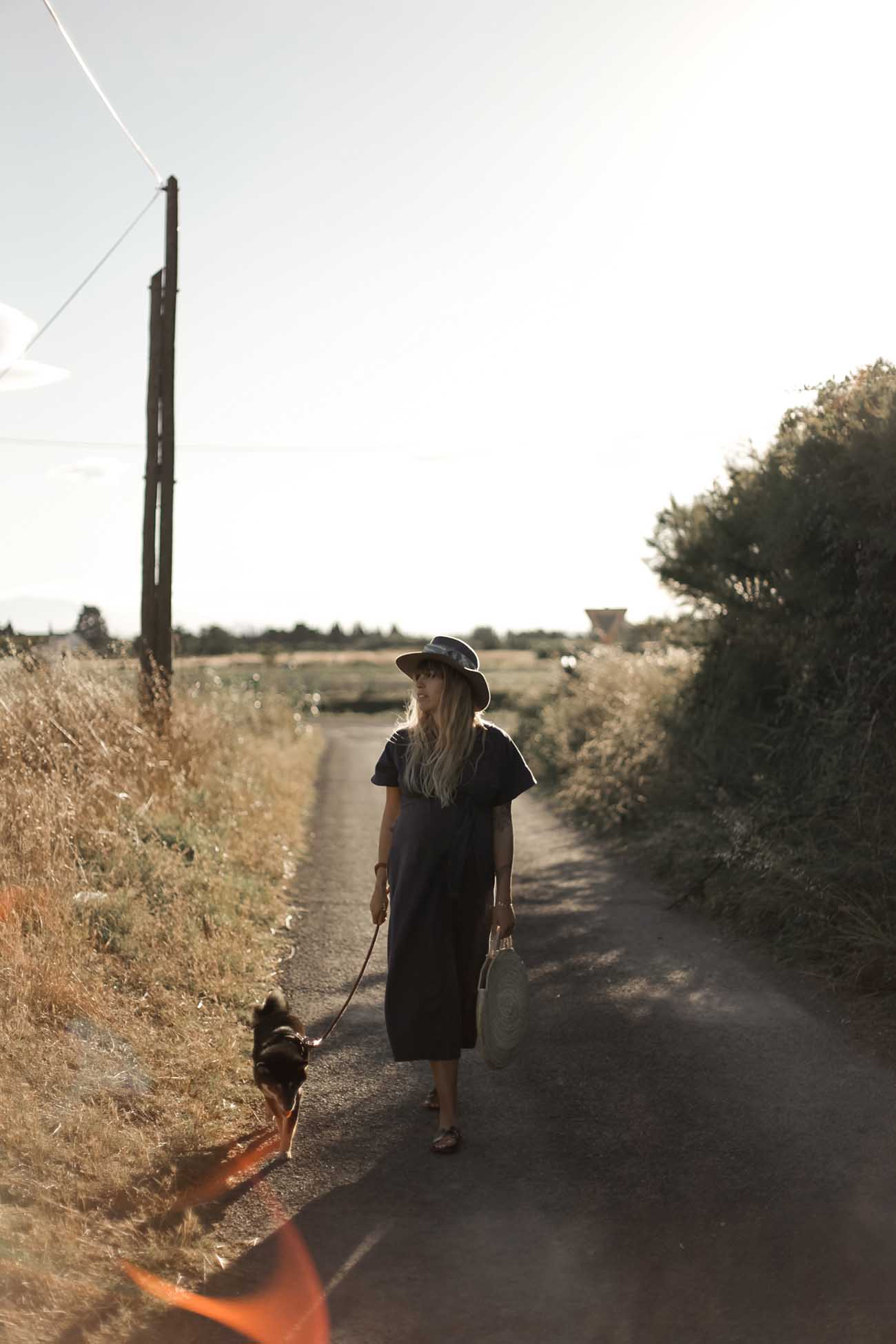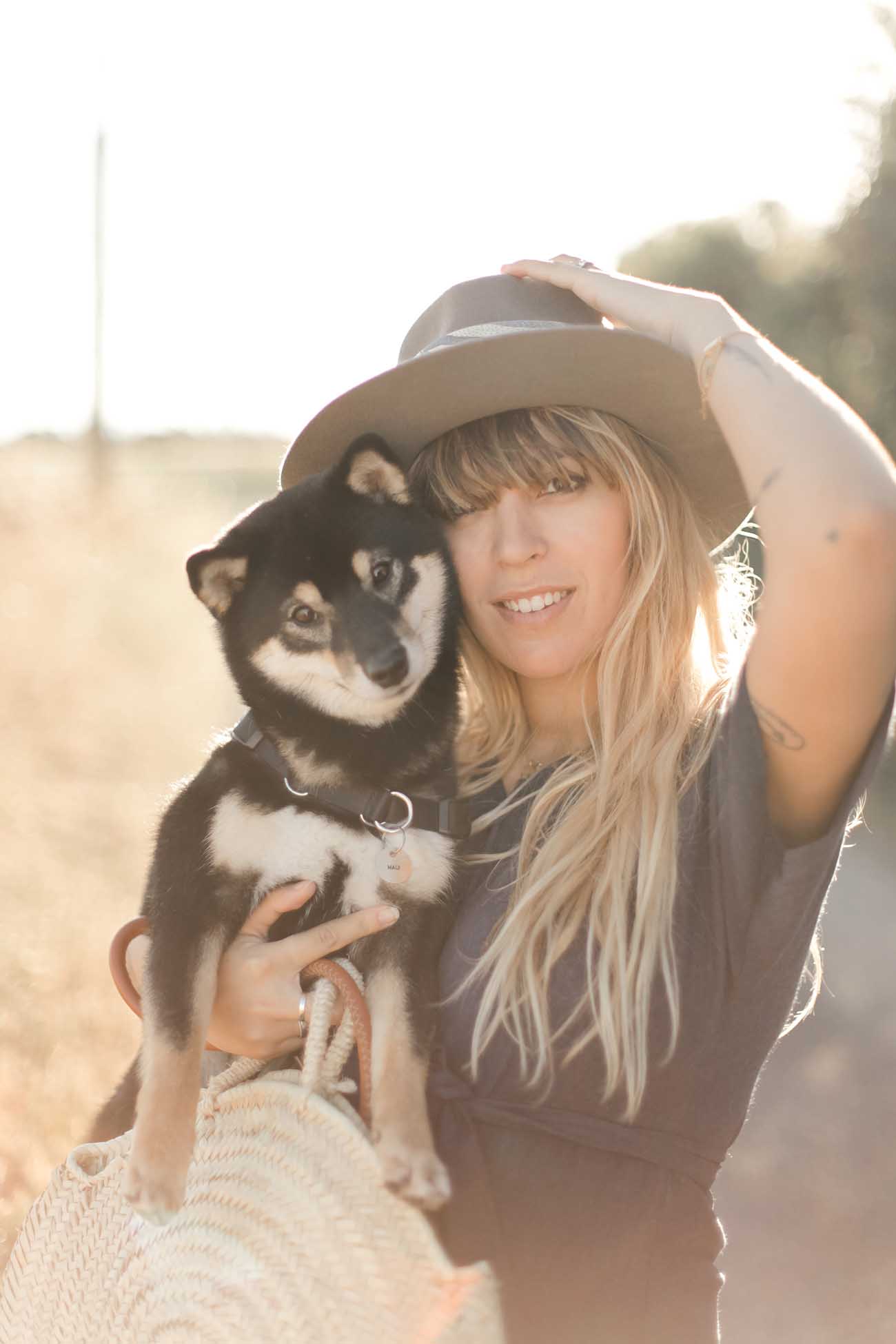 Photos – Guillaume <3
Bisous,