Summer in black boots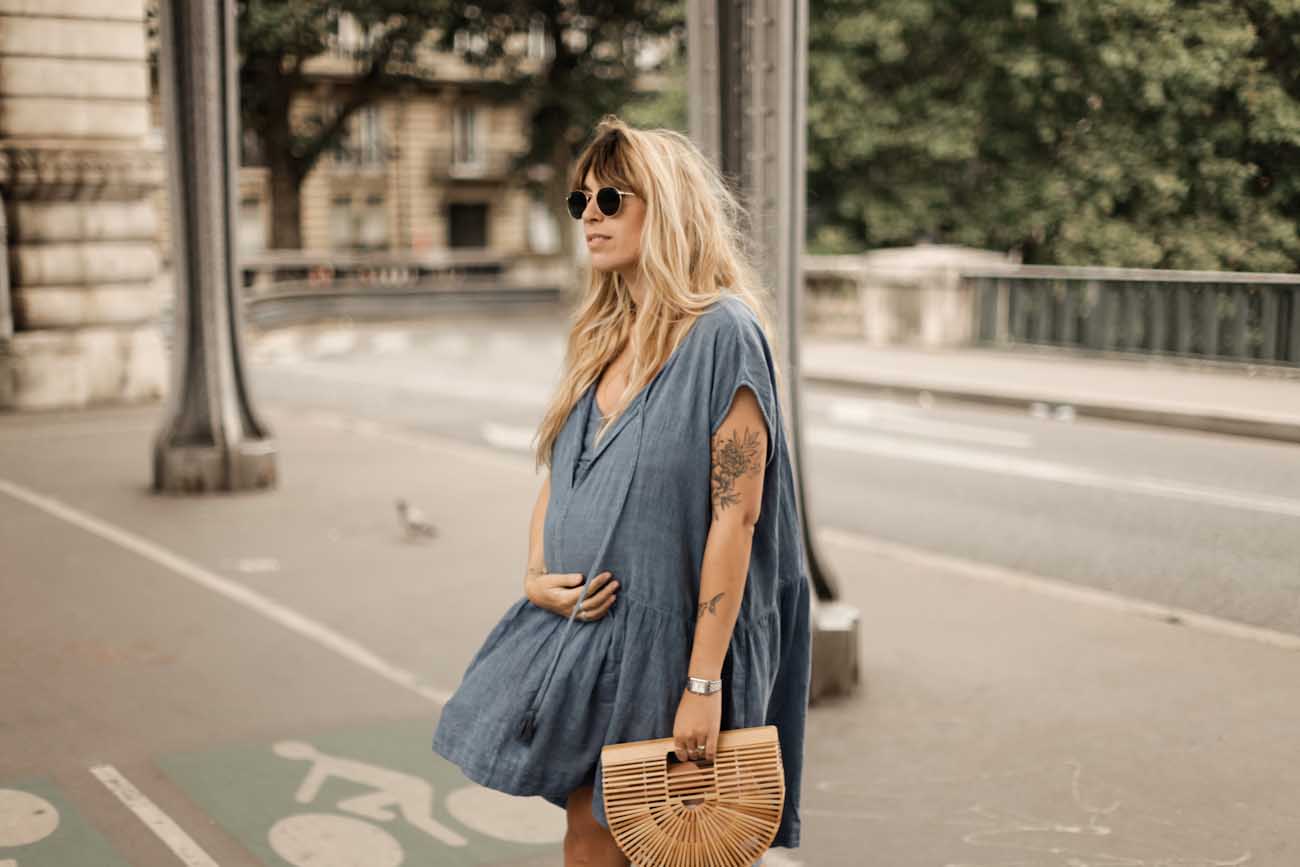 Ces boots Balenciaga… j'en ai rêvé des années. Je les ai eu pour mon anniversaire il y a deux mois tout pile aujourd'hui, et j'ai décidé de marquer le coup en les faisant customiser pour l'occasion. Où ? Au Bon Marché, au stand L'Atelier du Soulier tenu par Notify.
Comme ce sont des chaussures déjà très fortes en soit, on a réfléchi ensemble à la meilleure façon de les rendre uniques sans les dénaturer. La meilleure option ? Graver au laser les semelles ! Et quelle beau résultat ! Vous pouvez le voir sur mon instagram ici, avec toutes les information concernant cette opportunité de customisation !
Je sais déjà qu'elles vont difficilement quitter mes pieds tant je les aime. Que ce soit avec un jean ou une robe comme ici, elles fonctionnent toujours, été comme hiver.
Cette jolie robe m'accompagne alors que j'entame mon 9ème mois de grossesse (et oui, la maternité ne dure pas "que 9 mois" mais bien 9 mois pleins, donc 10 mois en vérité !) et je compte désormais les jours qui me séparent de la tant attendue rencontre qui peut désormais arriver à tout moment. Vivement !
Ahh, those Balenciaga boots… they've been in my dreams for years now. I got them two months ago for my birthday and I decided to mark the day by customizing them at Le Bon Marché. There is a stand called L'Atelier du Soulier by Notify where you can ask them to do whatever you wants on your shoes. Those boots have already a strong style so I wanted something discreet : go for the soles ! Here is the result, I love it !
They won't leave my feet for a while since they match with EVERYTHING. Jeans, shorts or ever dresses like this one. It's from Kinga Csilla, and I'm so happy to still be wearing it, as I'm entering today in my 9th month of pregnancy. Just a few days left before we met our baby girl… seriously can't wait !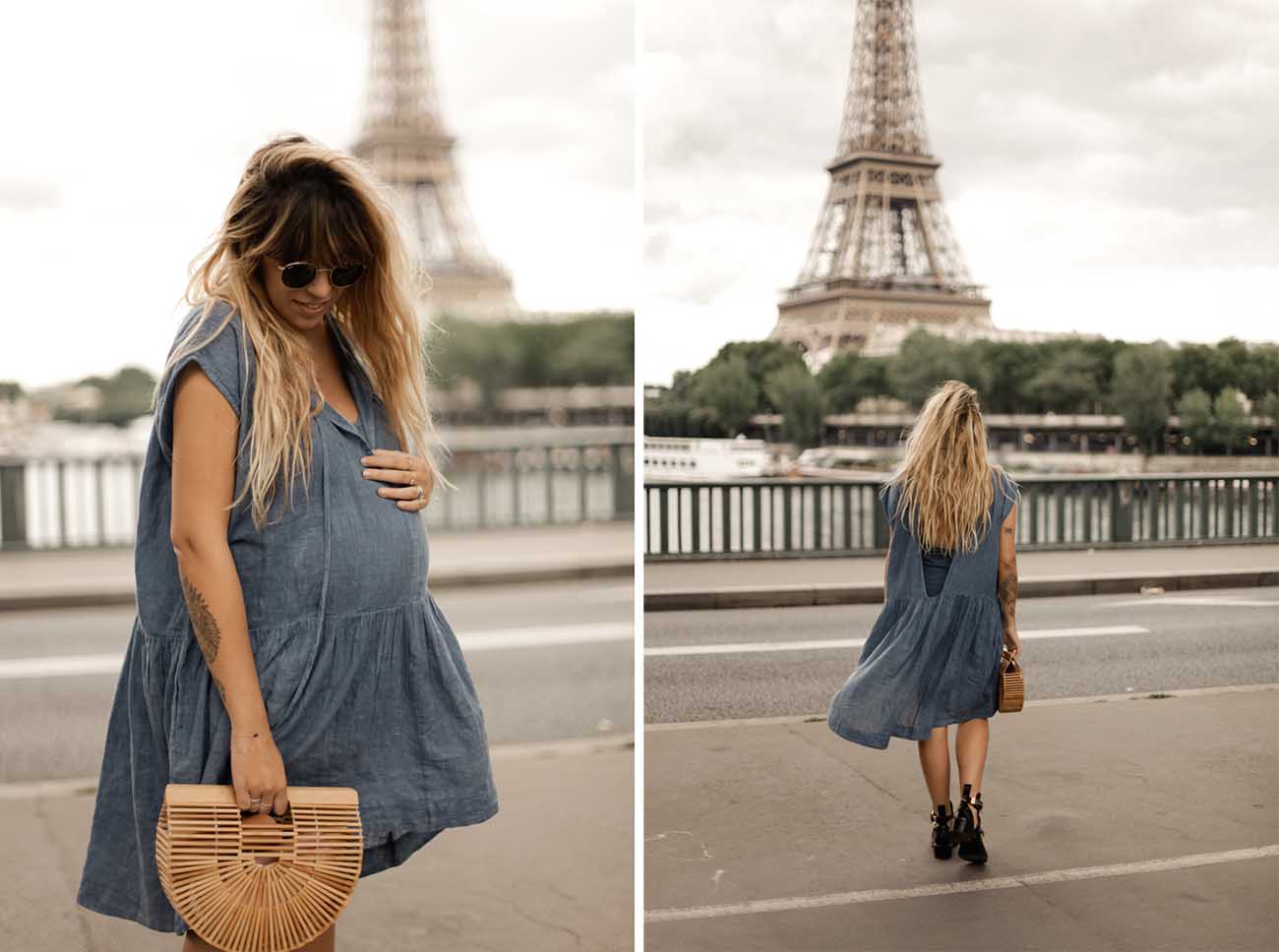 SHOP THE LOOK
Bag – Cult Gaia via Gang Of Early Birds (pré-order for mid-august) / Boots – Balenciaga via Le Bon Marché / Dress – Kinga Csilla / Watch – Reverso by Jaeger LeCoultre
[show_shopthepost_widget id="2768858″]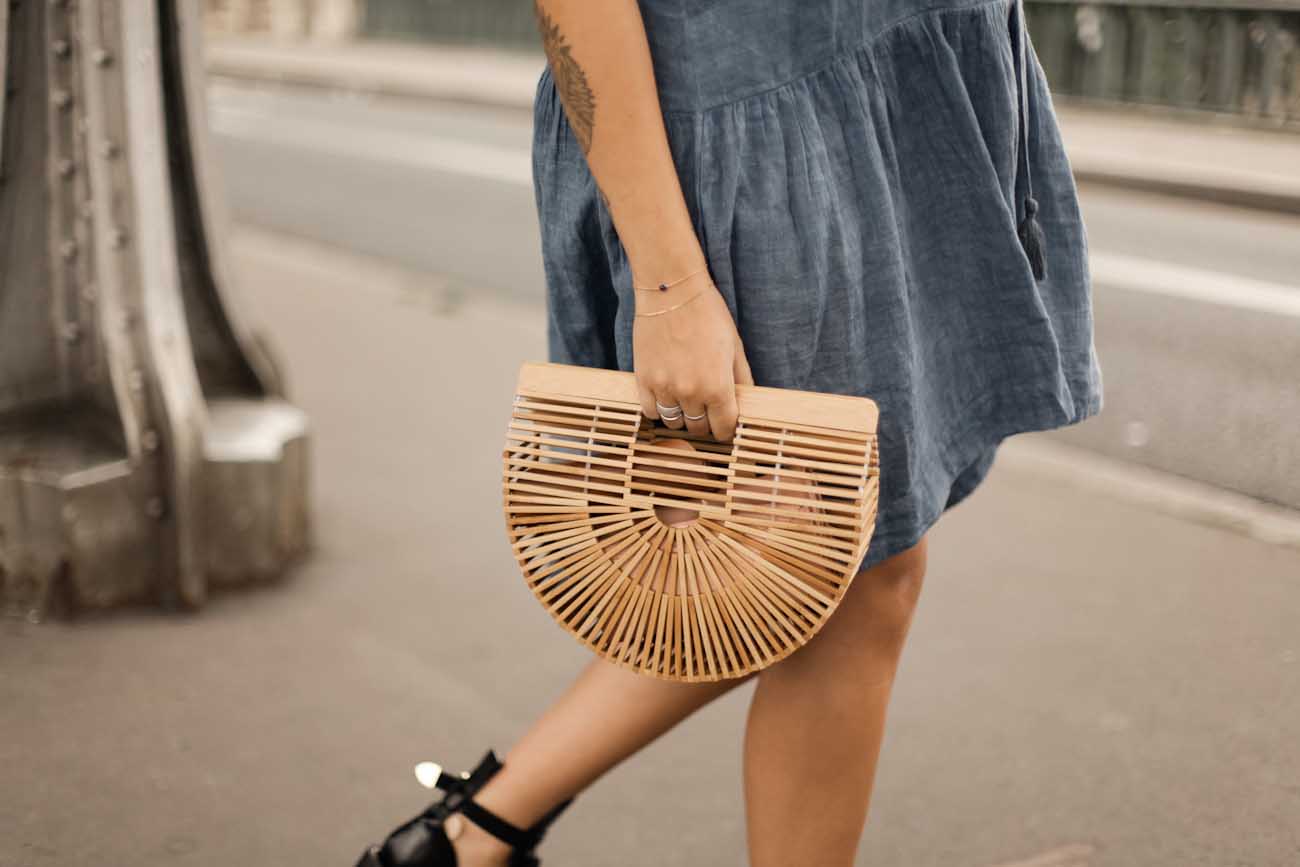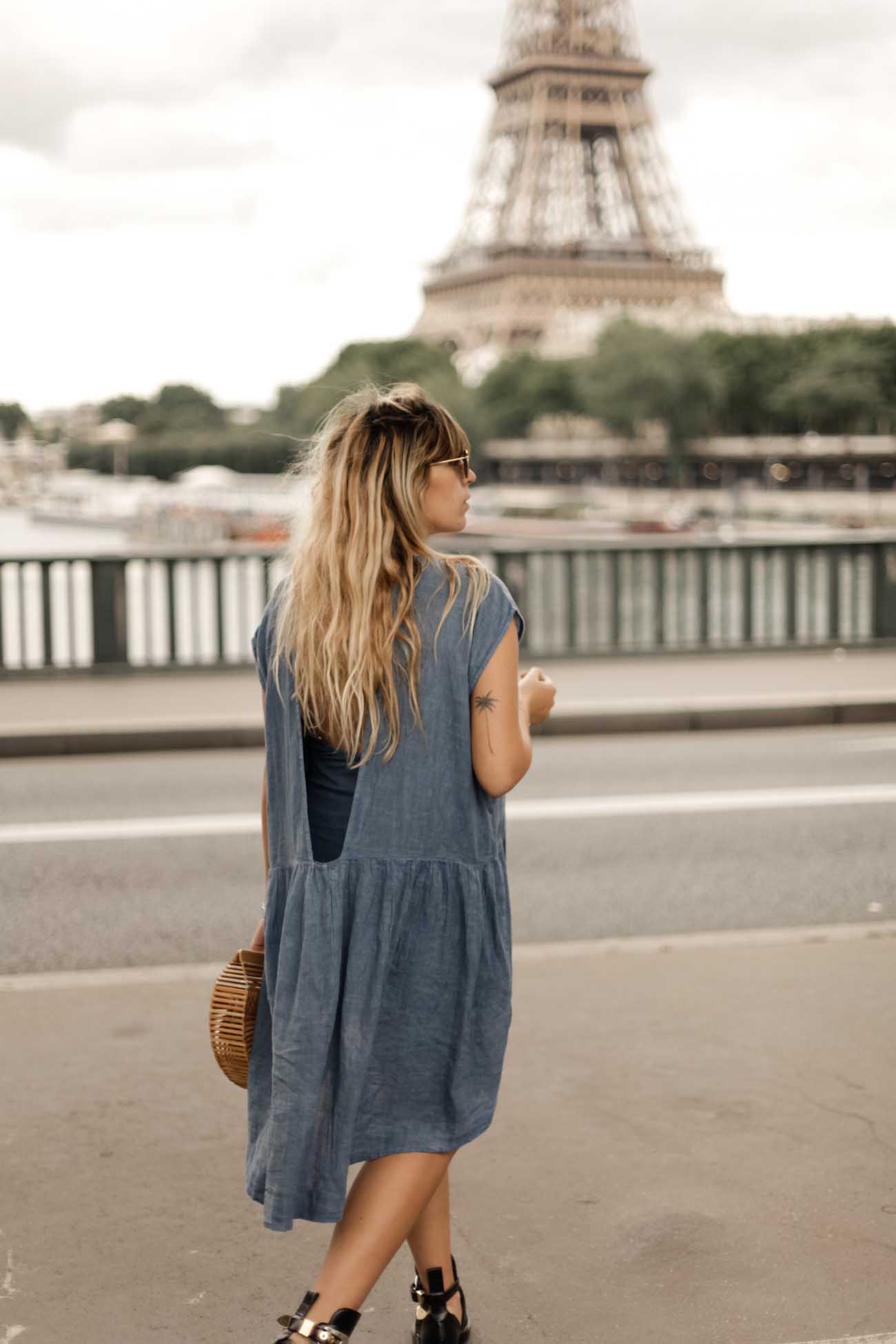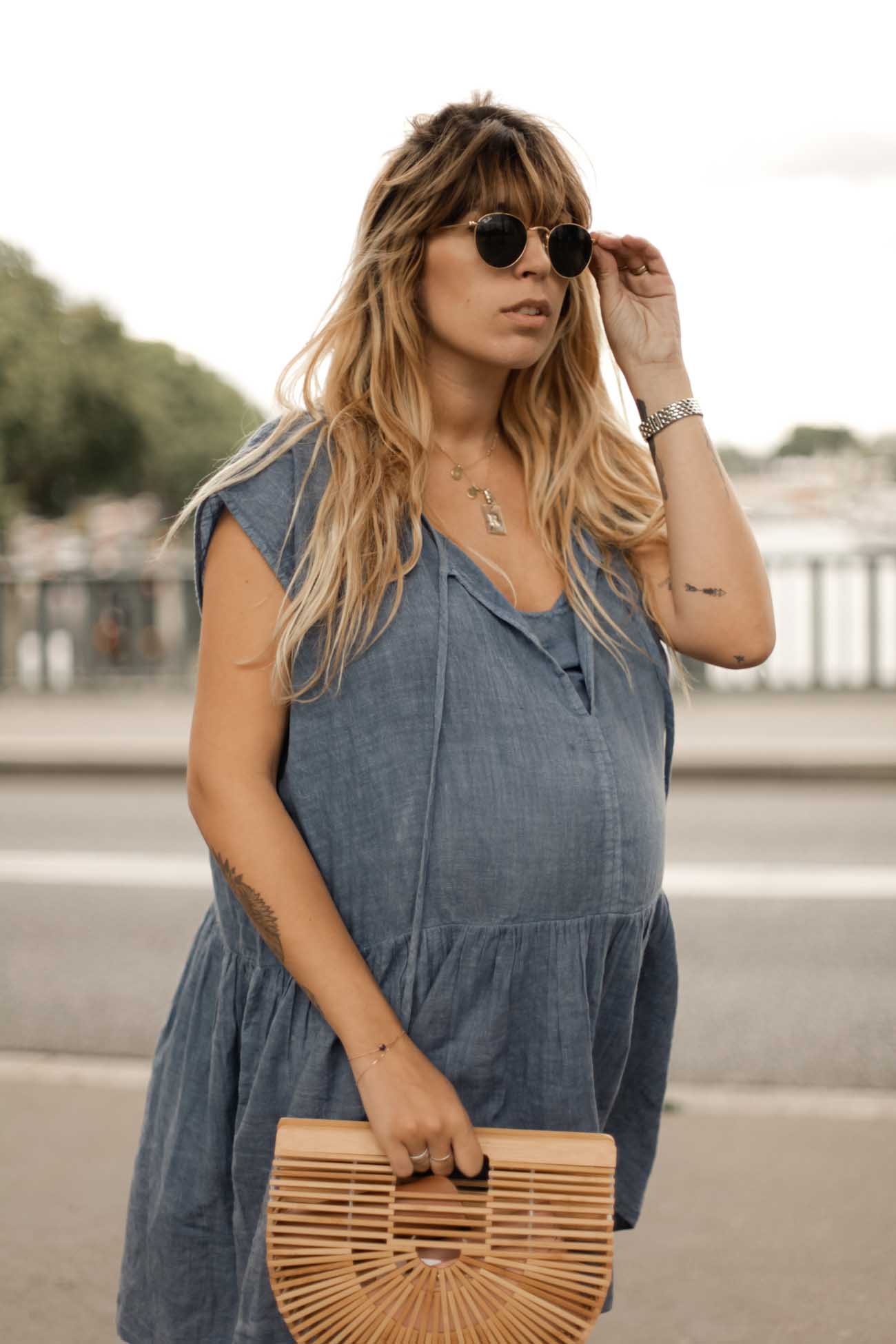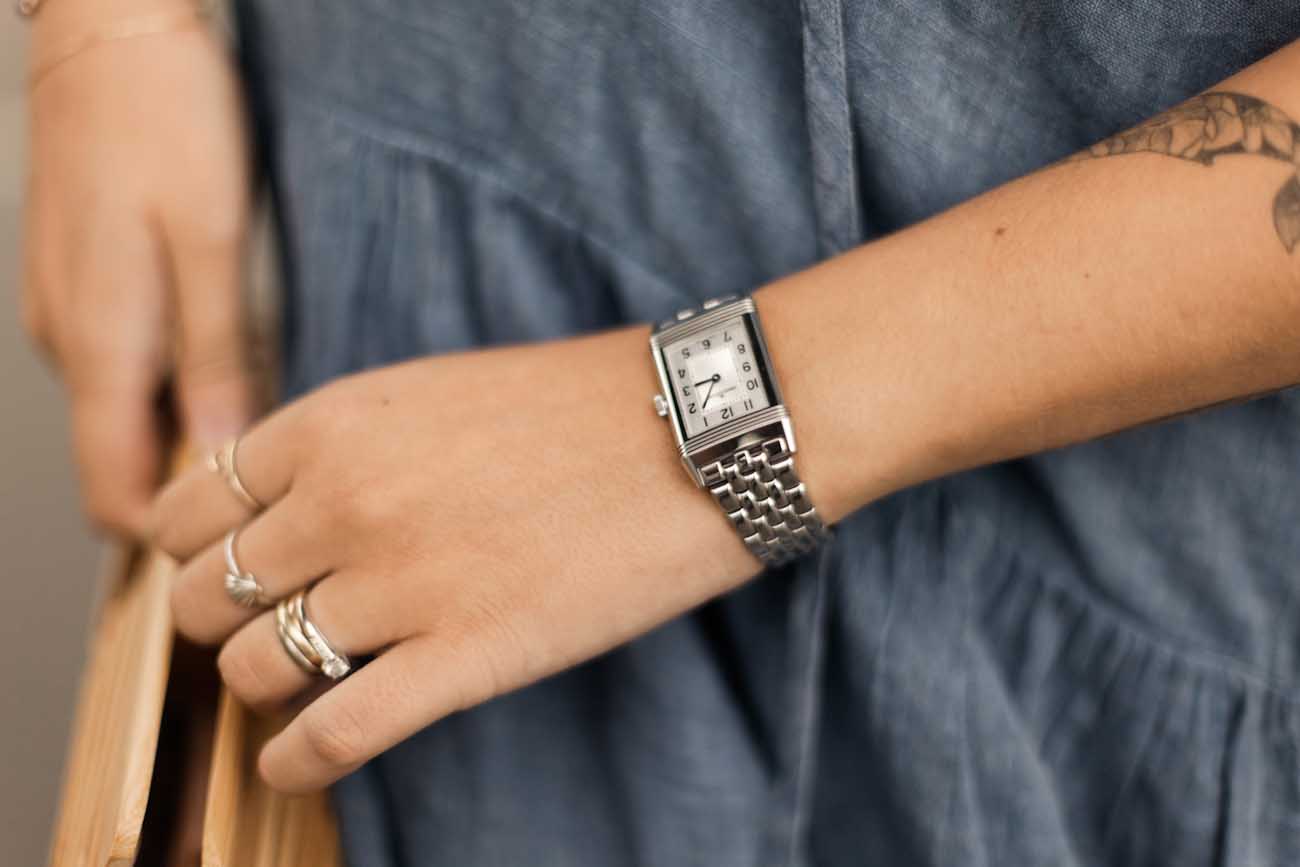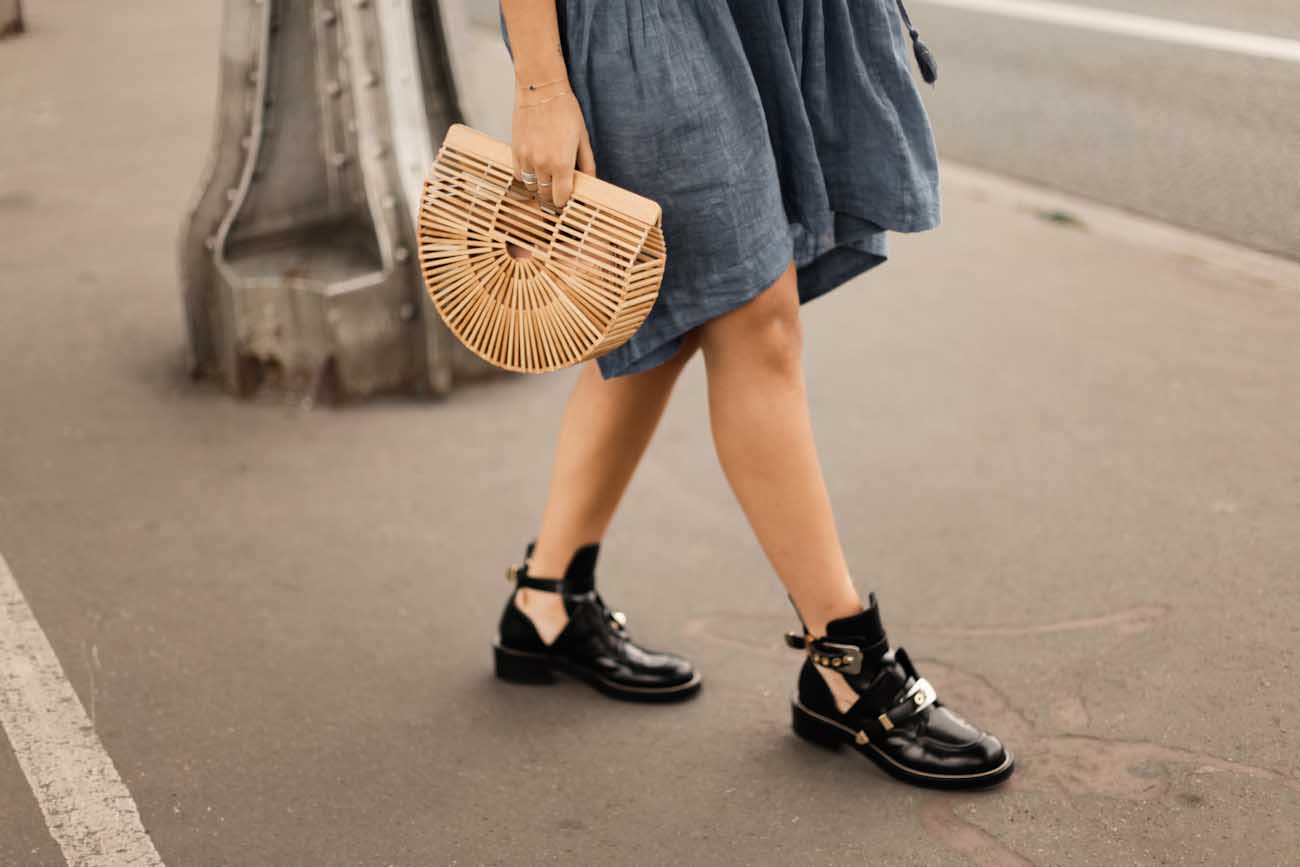 Photos – Guillaume <3
Bisous,